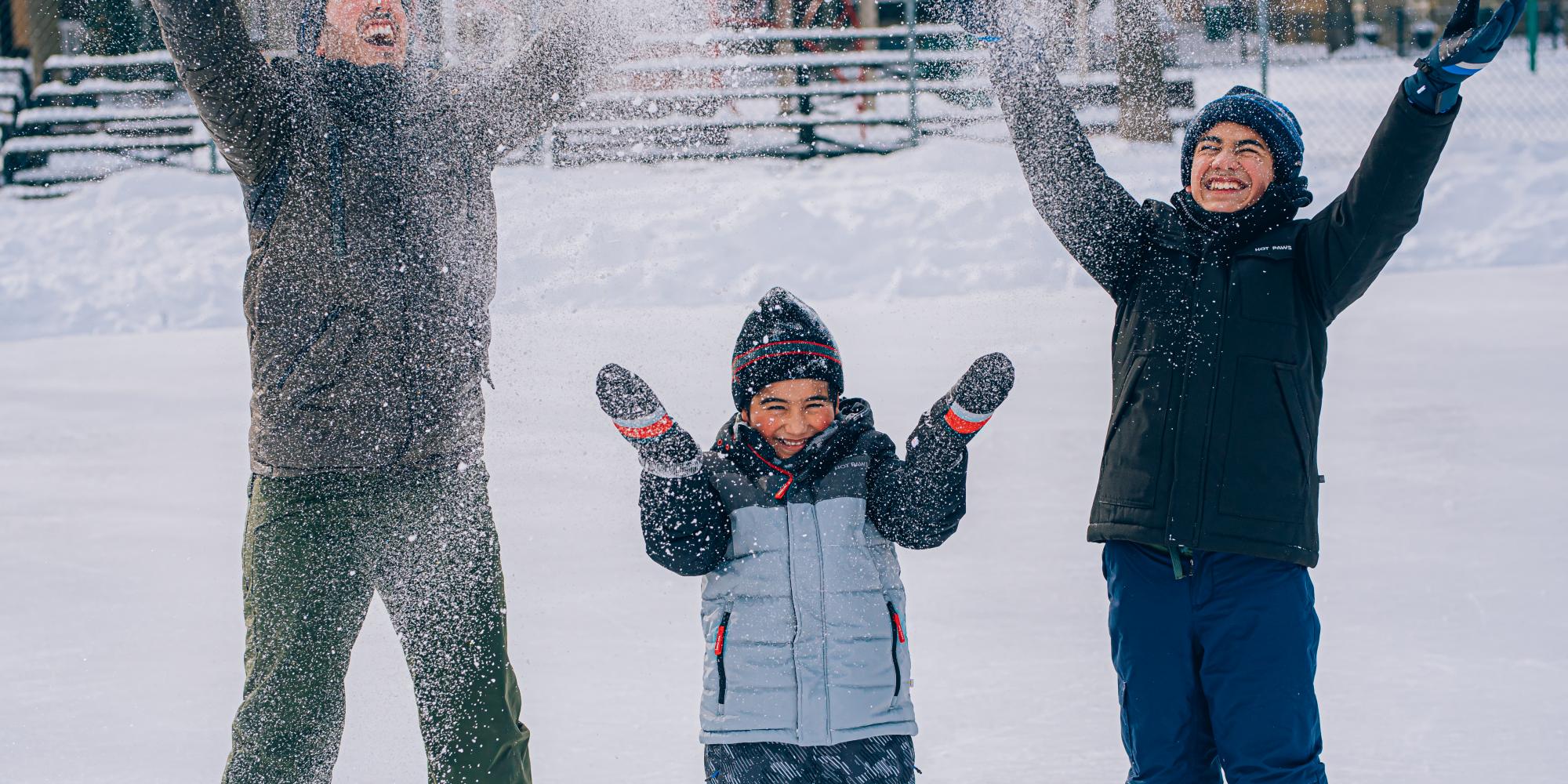 Favourite products from 2022
This year has been an exciting one, filled with new designs, colours, and product sets. Year after year, our goal is to guide you through the cold seasons. Keeping you warm and happy is one of our joyful, daily missions.  
Accessories are an essential part of completing an outfit. Whether it's different headwear options, patterned or solid scarves, knit or leather gloves, winter will for sure become your favourite season when wearing Hot Paws!
With everything listed above, it's difficult for us to pick the styles we loved the most this year. But, we were up for the challenge. So, here are our favourites 2022 styles: 
Girls' Unicorn Earmuff: Magical Feel
New this year, the unicorn earmuffs were the star of the playground. More than a fashion accessory, these ultra-cozy and warm unicorn earmuffs gave her powers to fight the cold. The unicorn fever has also taken hold of our Hot Paws teams.
"The multicolour faux fur is also very fun for kids and it goes with everything. Kids love the softness of the material."
From the pastel colours to the glittery horn, every detail has been thought out to create colourful and cute accessories that will transport your little girls into the magical world of winter.
Kids' Winter Bundles: Practical 
At Hot Paws, we always put our customers' needs first. Long-lasting products and affordability are important criteria for our shoppers. What could be better than a winter bundle specially designed for children? Consisting of two warm ski mittens, a ribbed, fleece neck warmer, and an adjustable mitt clip cord. Our Marketing Manager, Cloe, wanted to offer something different this year for parents.
"We wanted to give parents the opportunity to dress their kid with the click of a button. Plus, we know that a mitt goes missing every year, so we added an extra pair for that reason."
We love that it's a time saver that allows any parent to be ready no matter what the weather. A definite holiday gift for the parents while the kids stay warm while waiting for Santa. 
Kids' Winter Mittens: Best-Seller
This year's customer favourite is none other than our famous winter mittens for kids ranging from 2 to 6 years old. We've recently updated the design to highlight its features: it is lined and equipped with a reflective strip. These mittens are simply amazing, perfect for kids who love the outdoors and enjoy playing in the snow. Plus, they also come in a variety of colours from vibrant pink punch to bold navy blue. 
There is also a long cuff version of the reflective mittens, which fits perfectly into the sleeve of the jacket. In addition, the long zipper makes it easy to put on the pair of mittens and find the thumb hole. 
Genuine Leather Mittens: Rock It Out 
An essential part of a ladies fall and winter wardrobe consists of a classic pair of genuine leather mittens. Trendy and chic, you can never go wrong with them. Through this product, we wanted to highlight our know-how by combining sleekness and simplicity. Our team also designed with comfort and warmth in mind, such as adding Sherpa lining, ideal for those long winter days.
Fun Thermal Socks: A Pop of Colour 
Often neglected, our feet are so important in our daily lives. They allow us to move, jump and play. Whether it is for a fashion statement or a conversation starter, start the day with a splash of colour and keep your feetsies warm and looking good. 
Creating this new line of socks was a team effort, from brainstorming to adapting the different designs to developing packaging with a Hot Paws wintery look that allowed for gift-giving personalization. We embraced the holiday look this year with seasonal, festive patterns that spark joy.
A great new feature for kids' socks is that we added anti-slip grippers to improve mobility and give extra comfort. Whether it is by the fireplace or in the winter boots, our fun socks are ready for some good time! Warm feet, happy feet all day long.  
Let Hot Paws help you be true to yourself. Fun, comfortable, and warmth are the key components of a magical winter. Happy Inside Out!
Wednesday, January 11, 2023 - 09:10