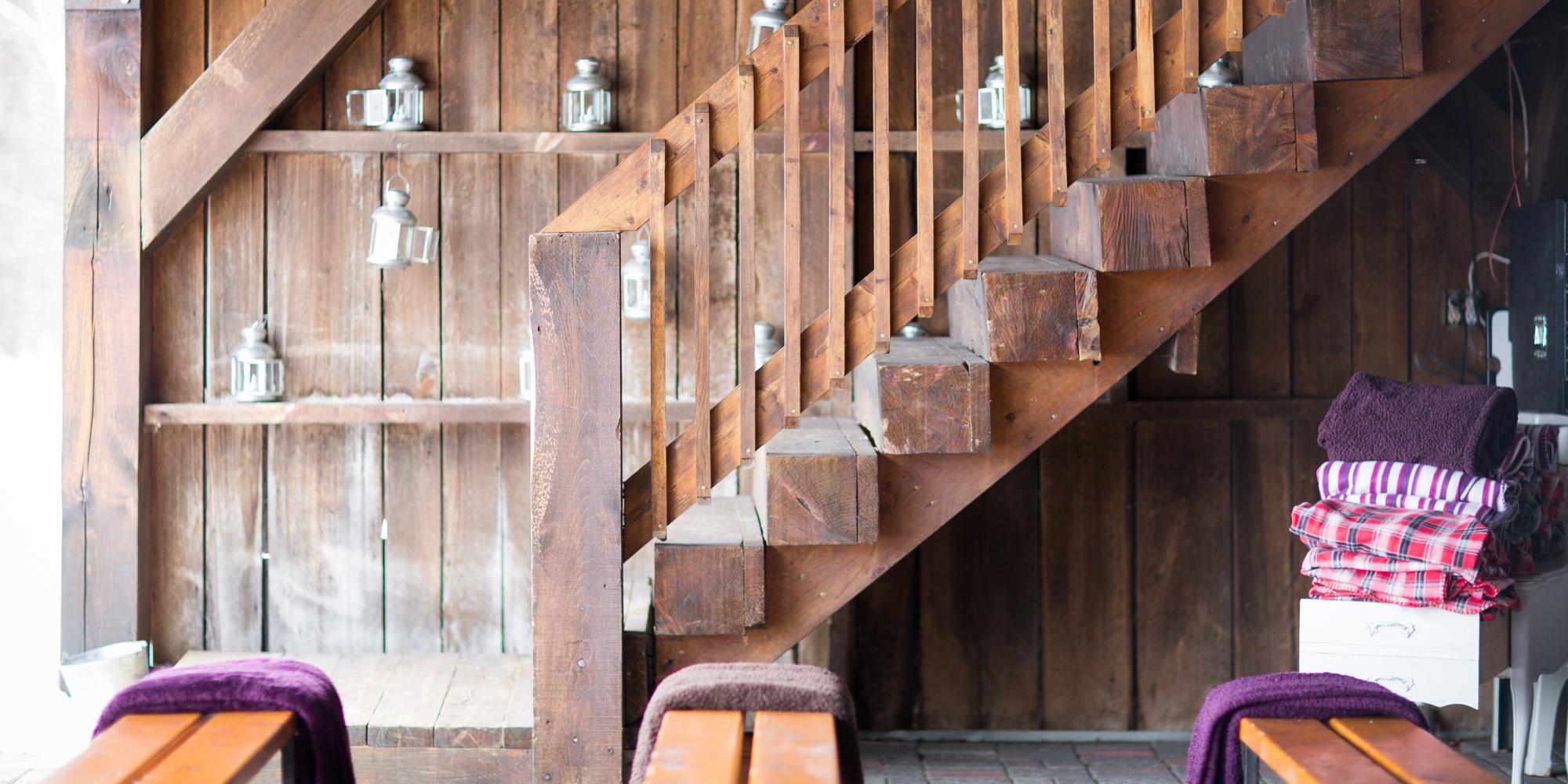 Winter Lovers Portrait - Sam & Jeff
Friday, February 14, 2020 - 08:00

Winter lovers have their secrets… By fearlessly braving icy weather, their courageous spirit, praised by those who hate the cold, is rewarded by the subtleties that make the season so magical and unique. Sam and Jeff revealed many of these secrets to their loved ones by choosing to get married one winter day in February. 
The cold invites closeness, and the fall of snowflakes romanticizes every step taken in the neighbourhood, every exit from the movie theatre. By exchanging their vows under the snow, the couple showed all the sceptics that winter can also be the warmest season of the year. 
To ensure the comfort of their guests while honouring their love for sub-zero temperatures, shawls, big blankets and winter accessories were provided during the ceremony, which was held in an unheated barn; although that day, the love in the air was enough to warm everyone. 
Sam and Jeff shared their first dance under the stars, comforted in each other's embrace and by large outdoor fires. As if this enchanting setting wasn't enough, fireworks lit up the sky, encouraging family and friends to prolong the evening outdoors. 
The decision to celebrate their union in winter was a natural one for Sam, who grew up with both feet glued to her snowboard. For her, the season has always been synonymous with get-togethers, heavy snowfalls and storms, forcing the whole family to slow down and spend time together, to her great joy. When the ice storm hit Quebec, her home was transformed into a sanctuary for her neighbours who were without electricity for long periods. An event she remembers fondly—this is also what winter is about, the spirit of solidarity and community. 
As for Jeff, he grew up in Nova Scotia, where winters are milder, but still very much felt. The sound of blades on the ice, snowball fights, and large snow-fort-building projects are among his most precious childhood memories. 
The best part is that today, Sam and Jeff still take great joy in playing outside. Friends are invited to meet them at the hill to slide down on toboggans all evening, laughing like children. 
Sam and Jeff's simple winter pleasures: 
An essential winter experience:
Taking long walks in the snow with a dog! 
A tip to better enjoy Canadian winters: 
Adopt a positive attitude to removing snow from the car and entrance—it's a great way to stay active and in shape.
Their favourite winter postcard:
A forest of pine trees draped in snow.
♡Hot Paws