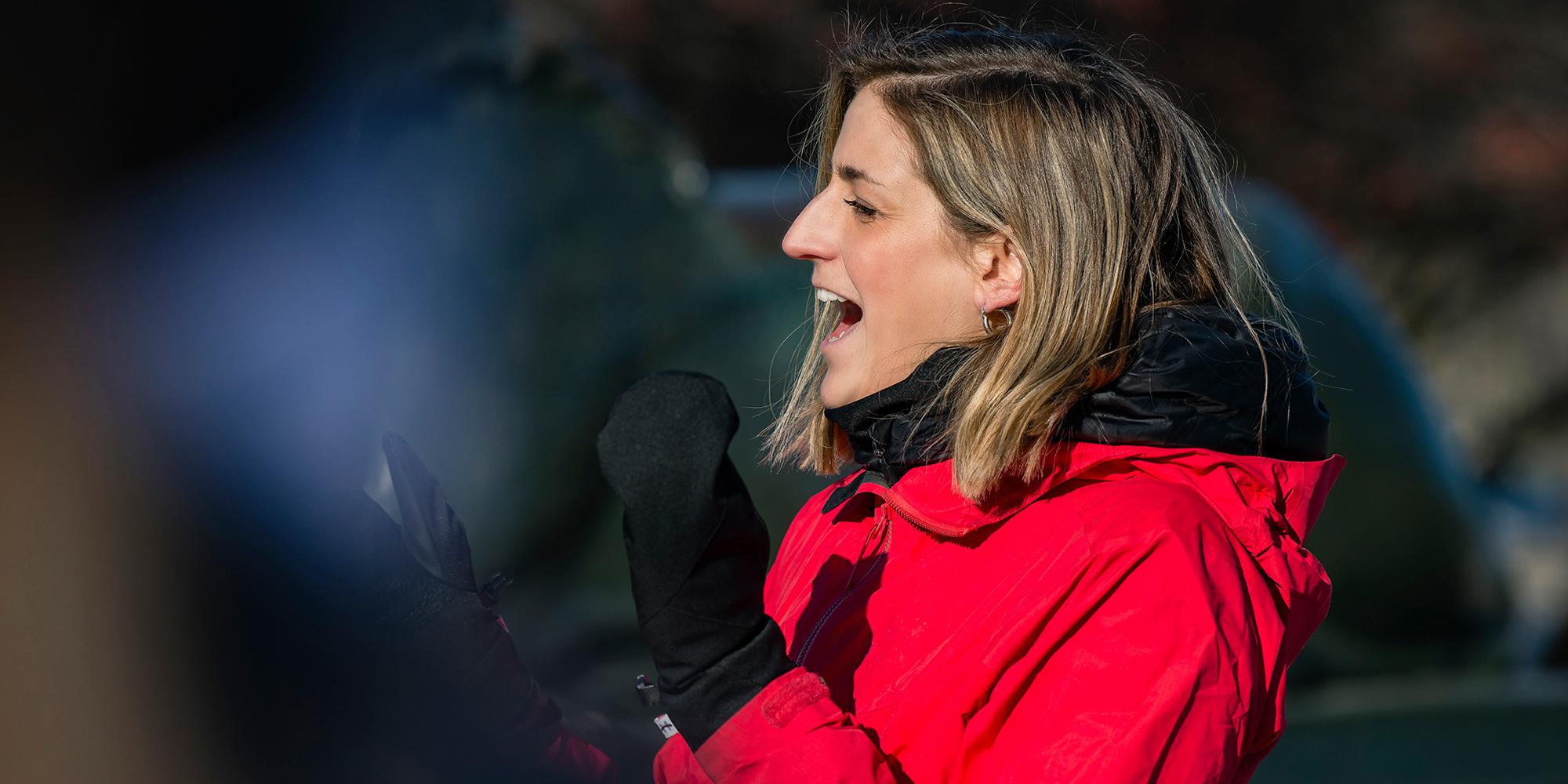 Winter Lovers Portrait - Chloé
Friday, January 17, 2020 - 11:00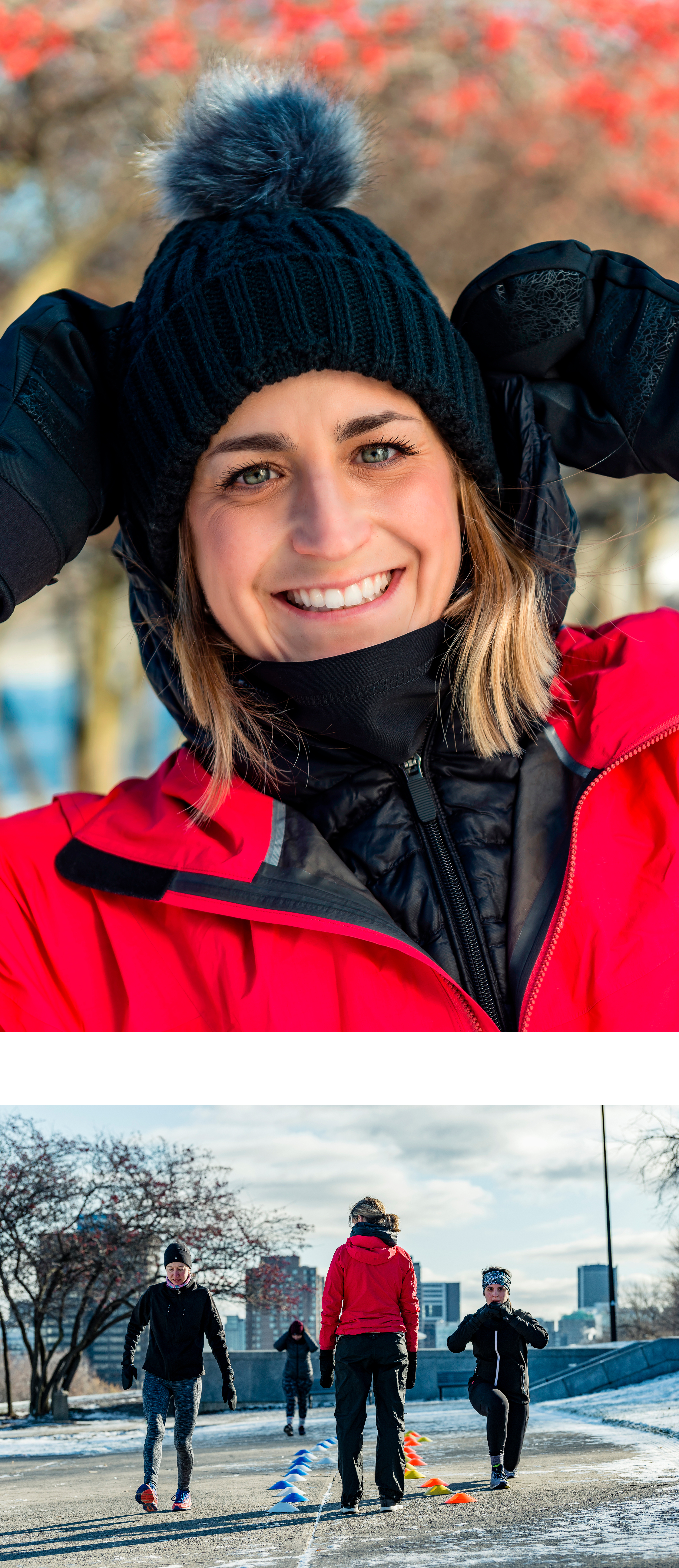 It happened when she was only three.
The revelation. Her thumping heart. It was the beginning of a storied love affair between Chloé and winter.
When you think about it, three years old is pretty young to gain such a deep appreciation for winter. But if you take three magic ingredients—time spent with family and friends, the thrill of winter sports, and the beauty of ice-covered mountains—and shake them up together in a snow globe, you might start to understand where her passion came from.
Today, Chloé is the head of her own company, HappyFitness, whose mission is to inspire women to take pleasure in simple outdoor activities, year-round.
Unknowingly, it was her first few winters that would seal Chloé's future as a coach and entrepreneur. As far back as she can remember, weekends at her family home began with the unearthing of all the necessary winter clothing to play outside comfortably, from sunup to sundown. Her family's greatest love is skiing, and while she was learning how to zip down the bunny hills with confidence and stability, her parents were skiing down bigger ones with their friends. Then everyone would reunite at the lodge with red cheeks and full hearts. Between the many options for winter gloves (in lots of colours!), different styles of toques, and knit headbands that keep her toasty warm, Chloé has no shortage of winter essentials to choose from with Hot Paws.
Within this community of snow enthusiasts and explorers, she came to discover her talent for teaching, as well as her passion for sharing her knowledge of the sport and training. This just goes to show that what we help nurture and develop in children predicts what comes next. At HappyFitness, nobody cares about the extreme cold and the temperature outside is almost never a factor. The founder of HappyFitness shows more than 300 women every week by reminding them of the importance of continuing to do what they love throughout the year, no matter the whims of Mother Nature.
If you would like to break the ice this year by keeping up with your outdoor activities in winter for the first time, she recommends starting out with two or three outings a week and, of course, making sure you have all your winter essentials. The activities can all be completely different—a walk in town with the kids, a lap around the skating rink, a jog in your neighborhood park—anything goes. In fact, it all counts as long as you're happy and content when you get home.
Chloé has the light in her eyes that everyone who earns a living from their passion shares: curiosity, a thirst for discovery, a spark. If you meet her, whether at the top of an imposing snow-capped gorge or at Mount Royal Park, you will see that it is contagious, this enthusiasm to enjoy all the seasons and all they have to offer especially when you are equipped with good winter accessories.
Chloé's simple winter pleasures:
An essential winter experience:
Listening to the silence. The ambient sound is different in winter—everything is calmer, more serene.
A tip to better enjoy Canadian winters:
Properly understand the function of each item of clothing, and dress in layers!
Your favourite winter postcard:
A mountain in Western Canada. 
Her essential winter accessory:
Softshell Gloves for Women
♡Hot Paws