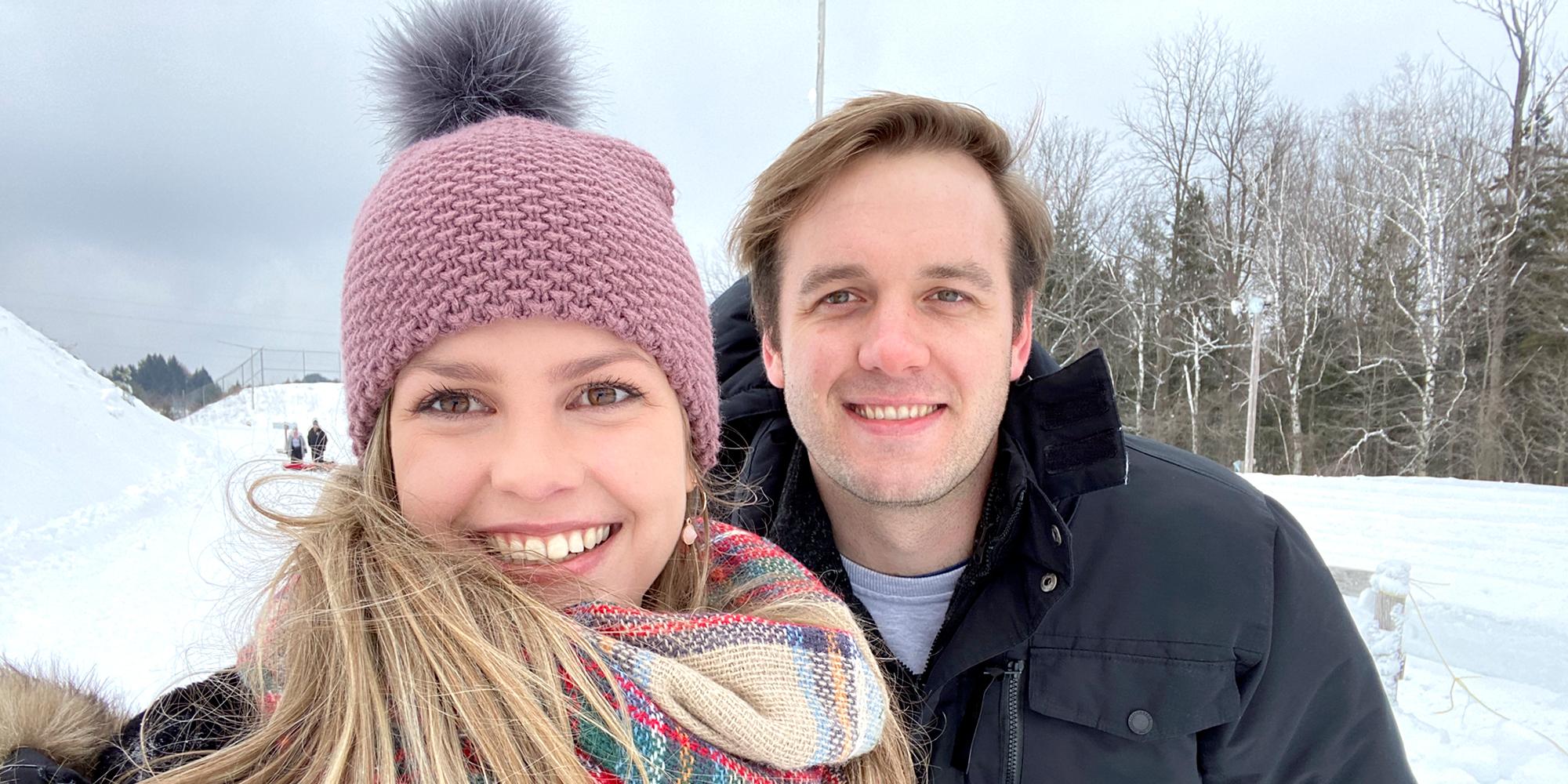 Winter Lovers Portrait - Britney
Monday, February 3, 2020 - 08:00
Britney's experience of Canadian winters, complete with snowbanks brushing rooftops, snowstorms and all the essential winter gear that goes with them, has been limited to the Christmas movies she watched growing up. She is used to winters that are hot, really hot… Traditionally, during the holidays, her whole family gathers in the kitchen despite the stifling heat to prepare the wonderful dishes that will feed everyone, with every family member taking turns throughout the day, between naps and swimming, until the evening.
Britney is originally from South Africa, where beaches are plentiful and clothing is light from January to December. Growing up, she witnessed many of her friends choose to begin their adult lives elsewhere, gravitating towards more stable economies and a more secure future.  At the age of 25, she also made the heart-wrenching decision to leave behind everything she has ever known, including her friends and family, to pursue her professional ambitions alongside her boyfriend Arthur.
Before setting foot in Toronto for the first time last August, the young lawyer didn't know anything about Canada apart from its location on the world map.  Even then, she admits being surprised by the country's impressive size when she took the time to choose the city that would serve as the backdrop to a new chapter of her life.
Toronto won her heart, with its urban setting as well as nearby nature. Upon her arrival last August, people were quick to tell her all about Canadian winters, including useful tips to get the essential winter gear such as mittens, toques, neck warmers, scarves, winter gloves, rain boots and snow pants to stay comfortable despite the cold. They told her of frozen lakes transformed into skating rinks, sledding down hills, and hot drinks spiced with cinnamon and nutmeg. 
Britney is ready to experience everything she has seen in movies, everything that has always seemed imaginary, out of reach. She shyly relates her first snow: after hurrying outside to fashion a snowball with her bare hands, just like in the movies, she was astonished to discover that snow is… cold! "It looks like a soft white blanket, but careful, it completely freezes your hands!"  
It is with a childlike sense of wonder and the excitement of embarking on a new adventure as a couple that she hopes to experience everything winter has to offer, knowing full well that there will be new surprises and first times in store for her every day.
Her list is long and includes outdoor skating sessions, tubing, and walks in nature to explore her new home. Britney admits never being very athletic, but she is excited by the idea of trying all the winter sports we have the privilege of enjoying until spring: "Who knows, maybe I'll be amazing at winter sports!"
Her view is refreshing and inspiring, and we are happy we had the opportunity to meet Britney through a contest on our Hot Paws Instagram account. In addition to rediscovering the joys of our winter through fresh eyes, we were able to participate in her experience by outfitting her with warm and comfortable winter gear such as women's winter mittens, toques and scarves.
Happy first winter, Britney.
Britney's simple winter pleasures:
An essential winter experience:
A snowball fight… Mittens in hand!
A tip to better enjoy Canadian winters:
Trying winter activities with new friends
in her favourite winter gear.
Your favourite winter postcard:
A hockey game on an outdoor rink. 
♡Hot Paws