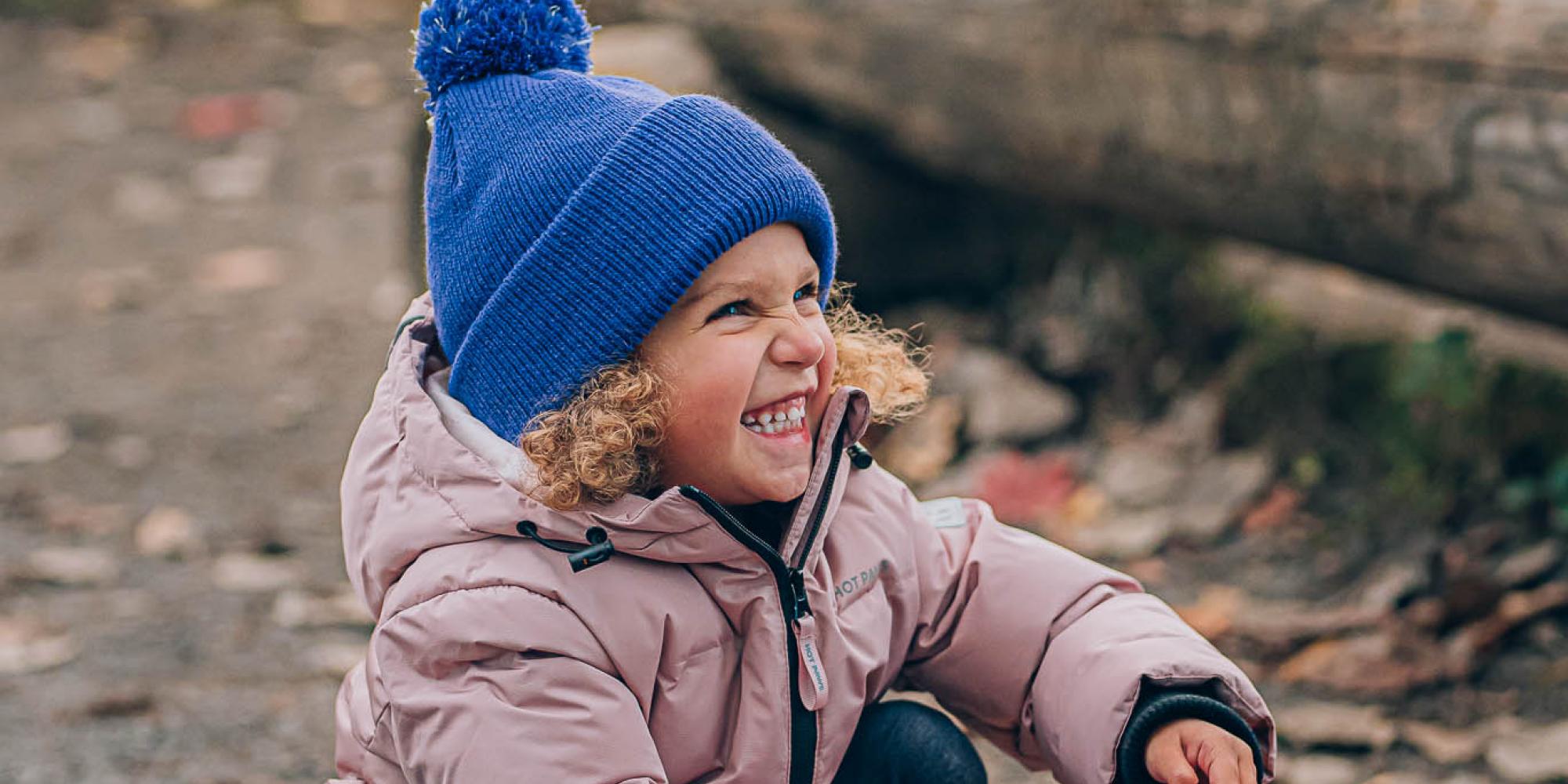 Get ready for a spooktacular Halloween!
Halloween can be a spooktacular evening, but there are plenty of things that parents should think about while heading out on foot with their little ones to go door to door. Sure, candy is the end goal here. But before you sort out the bite-size treats, here are some tips to help make the evening's marathon a bit easier for you.
Reflective detailing
It's all in the (reflective) detail. Hot Paws children's ski gloves and mitts have been designed with safety in mind. The reflective piping shines bright when met with even the slightest amount of light. Car lights and dim lamp posts will highlight the reflective fabric during dark, cloudy nights. If the temperature is too mild for ski mitts or jackets, you can always opt for the knit hats with the reflective pom poms. This feature is perfect for the little ones, ages 12 months to 16 years old, that run off, excited to ring the next doorbell to fill their candy bag.
Mitt Clips
A parent's saving grace, every year. Halloween involves a lot of door-knocking, candy grabbing, and even nose-blowing. For many little ones, it's a dexterity challenge. And they will take off and put back on their fleece mitts  or winter ski gloves because of it. Even when stuffed into a pocket, it can slip out while on the hunt for treats. Lost handwear is truly the haunting aspect of Halloween – prevent this with Hot Paws Mitt Clips that are available in 3 colours.
Hand and Toe Warmers
Canadian weather is beautiful, but unpredictable at times. A frost advisory can hit you last minute and the trick-or-treaters that haven't gotten around to their winter clothing shopping or who need that extra warmth for the long night ahead can use Hot Paws warmers for their hands and toes. Scare the cold away while on the go, simply rip open a pack and enjoy warm hands or toes for up to 12 hours!
Socks
We've lived through it, the pretty princess or superhero costume paired with the least costume-matching sneakers or boots. It may ruin the Halloween look, but great footwear is needed on a night when time is of the essence, especially if it's cold and slippery. Wet and chilly feet could put a damper on the night, so fight it with Hot Paws socks for kids! Available in different patterns, fabrics, and colours,  the kids can still be warm while being whimsy. There are 2 pairs in each pack – now that's a Halloween treat.
Many unpredictable things could happen on All Hallows' Eve, thankfully Hot Paws has got you covered for warmth, safety, and fun! There's more to see just by browsing our store.
Happy Halloween!
Monday, October 24, 2022 - 13:13